Travel to Uppsala and Stockholm
Airport
The Stockholm-Arlanda International Airport is located between Uppsala and Stockholm, 36 km south of Uppsala, and by far the most convenient airport when travelling to Uppsala where the conference starts.
Travel to Uppsala
The historical city of Uppsala is situated 40 minutes by train north of Sweden´s capital Stockholm and approximately 20 minutes by train from Stockholm Arlanda Airport.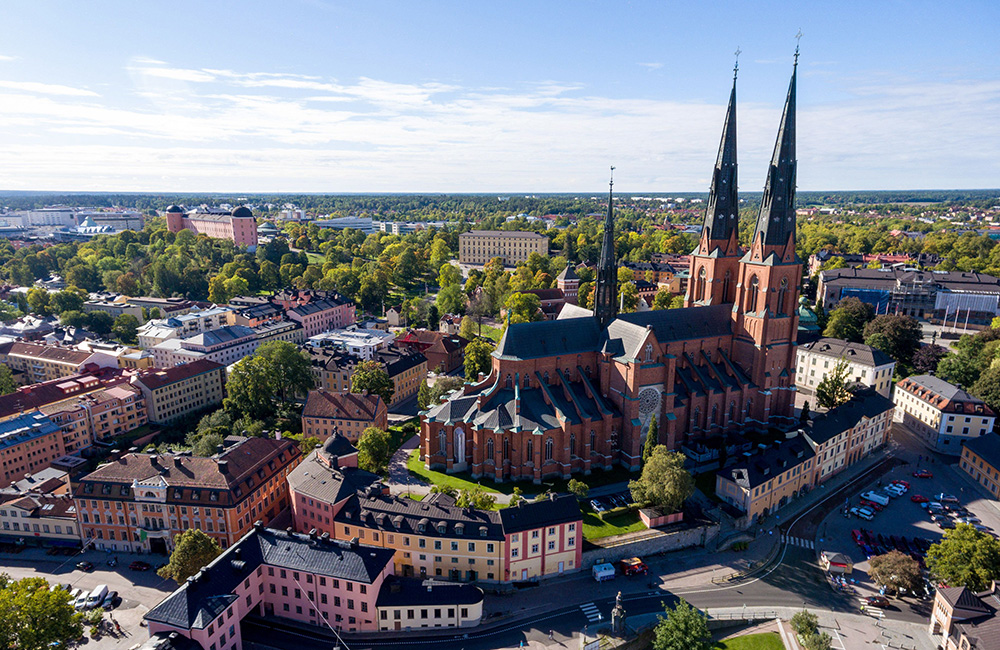 Bus line 801 runs between Arlanda and central Uppsala throughout the day. The journey takes about 45 minutes. You can by the ticket with a credit card on the bus, but cash is not accepted. There are also vending machines at Arlanda airport terminals 2, 4 and 5 where you can buy a one way ticket for the bus. Credit cards only. There is a small reduction of the price if you buy it from the vending machine in advance of the journey, compared to buying the ticket on board the bus. UL.se – Time tables and ticket fares.
Trains leave Arlanda Airport for Uppsala Central Station directly from Sky City next to Terminal 5. The journey time is about 20 minutes. Tickets may be purchased at the ticket desk in Sky City. Please note that an extra transit fee of 85 SEK must be paid at the ticket barrier to leave or enter Sky City. SJ.se – Time tables and ticket fares.
Taxis leave from outside of the arrival hall. The journey time is about 30 minutes. The cost is approx. SEK 495. Make sure to ask the driver for a fixed price in advance. You can pay by credit card or by cash. You can make advance reservation with:
Uppsala Taxi: +46 18 100 000
Taxi Kurir, Uppsala: +46 18 123456
Travel to Stockholm
Sweden´s capital Stockholm is situated approximately 20 minutes by train from Stockholm Arlanda Airport.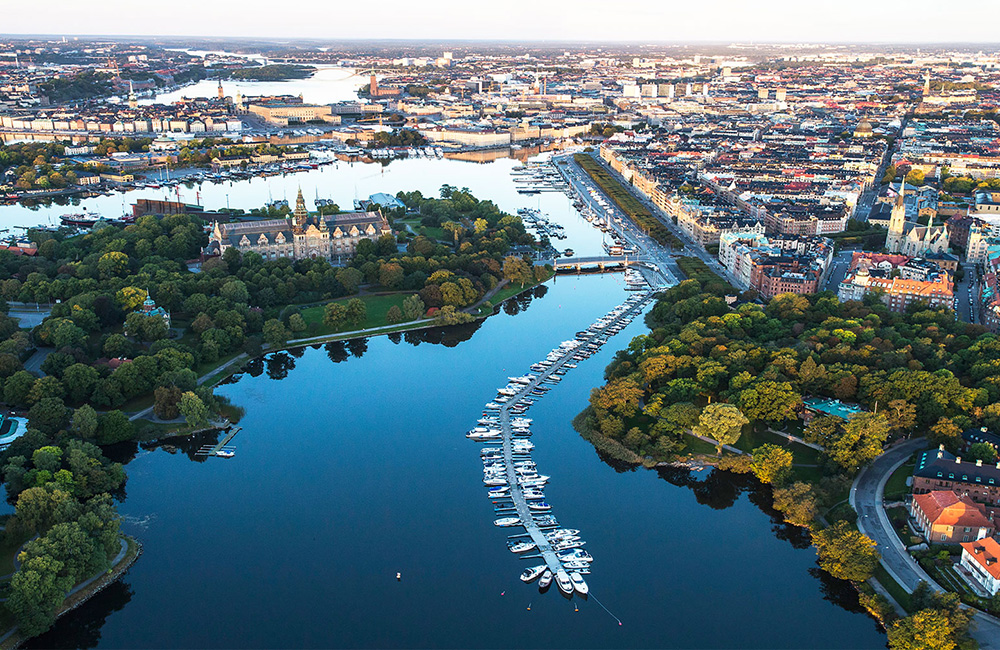 Flygbussarna – Airport Coaches
Flygbussarna airport coaches between Arlanda Airport and Stockholm city center run every ten minutes during most of the day. The route has a bus stop right outside of the conference venue, Karolinska Institutet. It also stops at S:t Eriksplan and at Stockholm Central Station. Tickets for Flygbussarna can be purchased through automated machines in the terminals and at the bus stops, e-tickets via Flygbussarna airport coaches website and on board the bus (only card payment accepted).
Arlanda Express – high-speed train to and from Stockholm
The Arlanda Express runs non stop between Stockholm and Arlanda in 20 minutes. If you are travelling from Arlanda to Stockholm, you can buy your ticket at the airport's information desks or in the Arlanda Express self-service machines located next to the escalators/lifts leading down. You can also purchase your tickets online in advance. For information and tickets, please visit www.arlandaexpress.com
Taxis are available directly outside of all terminals at Arlanda airport. Always ask the driver for a fixed price beforehand. The price between the airport and Stockholm is approx. 550 SEK. We recommend the following companies: Taxi Stockholm, Taxi Kurir or Sverigetaxi. To pre-book a taxi for your arrival, please visit Taxi Stockholm website.
Covid-19 Information
The DevRes 2022 organizing committee is dedicated to ensuring the best possible conference experience for all participants. The plan continues to be that the conference will have onsite participation, while also offering digital/remote participation for those abroad who are unable to make it in person. Our hope is that individuals will have a fulfilling experience, whether participating onsite or remotely.
Currently in Sweden all recommendations related to COVID-19 have been removed, we will be keeping an eye on the situation and following any recommendations set forth by the Swedish Public Health agency and both universities. As the situation may be fluid we will update the website here accordingly and send out any important changes via email to all registered participants. If you have any questions related to our Covid-19 protocols, feel free to send us an email:  devres2022@uu.se
Before you Travel:
We ask that all participants traveling from abroad carefully monitor the situation, especially in regards to travel recommendations. All registered participants from abroad will need to follow the guidelines stipulated by the Swedish Public Health agency and the protocols set forth by the Swedish police, please ensure that you check all sites to ensure that you will have no troubles in entering Sweden, and regularly check the following sites as situations may change over time:

Important dates
6 December 2021: Abstract submission opens
7 March 2022: Extended deadline for abstract submission
End of April 2022: Notification of abstract acceptance
16 May 2022: Opening of registration